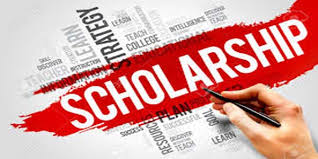 Lanzhou University was founded in 1909 and is a key comprehensive university directly under the Ministry of Education of China. It is one of the key construction universities of the "985 Project" and "211 Project", and it is a national "double first-class" construction class A university.
Lanzhou University has a complete range of disciplines and distinctive disciplines, covering 12 disciplines. Chemistry, Physics, Material Science, Earth Science, Botany and Zoology, Mathematics, Engineering, Biology and Biochemistry, Environment and Ecology, Clinical Medicine, Pharmacology and Toxicology, Agricultural Science, Social Science, etc. 13 disciplines are among the top 1% of ESI in the world, and chemistry disciplines are among the top 1‰ of ESI in the world .
Commissioned by the Chinese Ministry of Education, Lanzhou University is now facing the global recruit 2021 year full-time graduate student studying Chinese Government Scholarship.
1. Application deadline: 2021/ 4 /30
2. Length of schooling: 2-3 years for master's students; 4 years for doctoral students. Students of Chinese-taught programs whose scores on the Chinese proficiency test do not meet the professional learning requirements set by our school are required to take Chinese for one year.
3. Scholarship content
1. Free of tuition;
2. Provide free on-campus accommodation;
3. Provide scholarship living expenses, the standards are:
Master's degree students: 3,000 RMB/month
Doctoral students: RMB 3,500/month
4. Provide 800 yuan Chinese government scholarship for foreign students in China with comprehensive medical insurance
Note: You need to purchase third-party liability insurance of 100 yuan/semester and 200 yuan/academic year at your own expense.
4. Applicant qualifications
1. Non-Chinese citizens, physically and mentally healthy;
2. Degree and age requirements:
Applicants for a master's degree must have a bachelor's degree and be under the age of 35;
Applicants for a doctorate degree must have a master's degree and be under 40 years old;
3. Excellent grades and outstanding scientific research capabilities;
4. Those who are not recipients of other scholarships;
5. Students apply for Chinese-medium, need to have the Chinese Proficiency Test (HSK) four 180 points or more results single (certificate is valid for 2 years);
6. Students apply taught in English, are required to submit IELTS 5.5 points or more, TOEFL 80 points or more transcripts or other proof to reflect their level of English , English as a native application for those who need to provide proof of English language proficiency material .
5. Apply for majors
See Annex 1. In the end, they will be admitted in a major approved by the China Scholarship Council. Both general scholars and senior scholars can be enrolled in the enrollment majors of Chinese Government Scholarship in our school.
6. Application materials
1. "Chinese Government Scholarship Application Form" (filled in Chinese or English);
2. "Foreigner Physical Examination Form" (filled in Chinese or English). Applicants should strictly follow the required items in the "Foreigner Physical Examination Form" for inspection. The "Foreigner Physical Examination Form" with missing items, no photo of the person or no stamp on the photo, and no signature and stamp of the doctor and hospital is invalid. The inspection result is valid for 6 months, please bring the original when you arrive at the school;
3. Notarized bachelor degree or above certificate (texts in languages ​​other than Chinese or English must be attached with notarized Chinese or English translations, and fresh graduates must submit pre-graduation certificates);
4. Notarized transcripts (texts in languages ​​other than Chinese or English must be attached with notarized Chinese or English translations);
5. Letter of recommendation. Recommendation letters from two professors or associate professors (in Chinese or English);
6. Study or research plan in China (written in Chinese or English, no less than 800 words);
7. "Certificate of No Criminal Record". Applicants must submit a certificate of no criminal record issued by the local public security agency, which is valid within 6 months. If the applicant is unable to provide this document, he can sign a non-criminal record undertaking (see Annex 3) to replace the non-criminal record certificate;
7. Copy of research results. Abstracts or catalogs of published papers, award certificates, and other materials that prove their academic achievements and research capabilities;
8. A copy of the transcript of the language proficiency (Chinese or English) test;
9. Effective photocopy of ordinary passports, in the territory of mainland Chinese applicants need to provide a copy of the visa or residence permit page of the currently active page.
Please scan the originals of all the above materials and upload them to the webpage. When necessary, our school will require applicants to submit supplementary materials. Unclear or incomplete materials will not be accepted.
7. Application procedure
Step 1: Log in to the Chinese Government Scholarship website to register, fill in the information, scan and upload the original documents. The specific website is https://studyinchina.csc.edu.cn/#/register , the type of study abroad program is Category B, and the acceptance agency code is: 10730 (Lanzhou University).
Step 2: Register and log in to the Lanzhou University International Student Online Service System https://lzu.17gz.org, fill in and upload a scanned copy of the original application materials.
Note:
1. No need to mail paper materials.
2. Fill in the correct mailbox and frequently viewed, Lanzhou University by mail will inform the approval process and arrangements for communications interviews and so on.
8. Admission and admission
1. Review and admission process: the first review of the International Cultural Exchange College -professional college review and interview- school pre-admission -China Scholarship Council final review -formal admission , the admission result will be announced around July 15 (as notified by the China Scholarship Council) quasi).
2. The admission time is at the beginning of September each year, and the specific time is subject to the "Admission Notice". Admitted students must strictly follow the requirements of China's national defense epidemic and go through the registration procedures at Lanzhou University within the time specified in the admission notice. Those who fail to complete the enrollment procedures within the prescribed enrollment time will be disqualified from enrollment.
9. Contact information
Address: School of International Cultural Exchange, Room 703, Student Activity Center, Lanzhou University, 222 Tianshui South Road, Lanzhou City, Gansu Province
Zip code: 730000
Phone: 0086-931-8914290
Contact: Wang Shan
Email: interadmission@lzu.edu.cn
Website: http://sice.lzu.edu.cn
Attachment: 1. 2021 Lanzhou University Chinese Government Scholarship Enrollment Major Catalog.xlsx
2. Physical Examination Form for Foreigners.doc
http://expertresearchservice.com/wp-content/uploads/2021/03/download.jpg
159
318
support service
http://expertresearchservice.com/wp-content/uploads/2020/07/expert-300x125.png
support service
2021-04-12 04:11:08
2021-04-12 04:11:09
2021 Lanzhou University of China Government Scholarship brochures