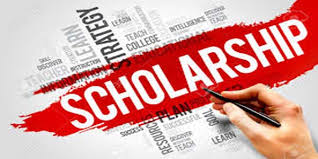 Chongqing University only enrolls full-time international doctoral students with a four- year academic system .
Application conditions:
1. Non-Chinese citizens and holding a valid passport.
2. Physical and mental health. In principle, the age should not exceed 45 years old.
3. Have a master's degree and meet the language and academic requirements related to the major you are applying for.
Deadline:
2021 . 5 . 31 ( scholarship application deadline for the scholarship application please refer to the specific notification )
Admissions major:
2021 Chongqing University International PhD Candidate Admissions Program Catalog (English-taught).xlsx
2021 Chongqing University International PhD Candidates Admissions Catalogue (Chinese-taught).xlsx
Application materials:
1. The first page of the passport. Passports should be valid for more than one year. Applicants who are already in China are also required to provide a copy of visa or residence permit and the customs seal of entry.
2. Master's degree certificate. Applicants should submit a master's degree certificate and academic certificate . Fresh graduates should provide a pre-graduation certificate issued by their university. If admitted, they must provide a formal academic certificate when registering.
3. Academic transcripts during the master's degree.
4. Proof of language ability.
Applicants who apply for English-taught programs and whose native language is not English must provide proof of English proficiency (IELTS 6 points and above / TOEFL 80 points and above) or proof that the previous academic qualifications are taught in English from the previous academic institution, or have been in Proof of one year or more of study in English-speaking countries ;
Applicants applying for Chinese-taught programs need to provide HSK score report ( level 4, 180 points or above, some majors require HSK level 5 or higher, see the professional catalog description for details ) or other certificates of corresponding Chinese proficiency.
5. Study plan or research plan (state personal basic information, personality characteristics, hobbies and specialties, study motivation, study purpose and study plan, etc., no less than 1,000 words).
6. Two academic recommendation letters from professors or associate professors and their signatures and contact information.
7. Personal resume. Applicants must include personal information, educational background, work experience, research, papers published cases, awards and so on .
8. Proof of funds (available funds are not less than RMB 45,000 ).
9. "Foreigner Physical Examination Record" (click http://study.cqu.edu.cn/info/1062/1413.htm to download). This form must be completed in Chinese or English. Applicants should strictly follow the items required in the "Foreigner Physical Examination Record" for inspection. The "Foreigner Physical Examination Record" that is missing, does not have a photo of the person attached, or has a seal on the photo, and does not have the signature and seal of the physician and the hospital is invalid; the attachments of the examination results (blood report, electrocardiogram and chest X ) must be uploaded at the same time when applying Light) . In view of the fact that the examination results are valid for 6 months, applicants are requested to plan the medical examination time reasonably.
10. Certificate of enrollment or work certificate. Students in school must provide a certificate of enrollment issued by their school, and those who have already worked must provide a certificate of work issued by an employment agency.
11. Certificate of non-criminal record (students or in-service personnel in school can provide a replacement certificate issued by the school or employment agency).
12. Other supporting materials required by the school.
Note : ① All the above materials must be in Chinese or English. If the original is in a language other than Chinese or English, the original notarized translation in Chinese or English must also be submitted. The certification materials issued by the school must provide the name and contact information of the certifier and affix the official seal of the unit; ②Please bring the originals of all the above materials when you register for on-site inspection.
Application and admission process:
1. Online application
Log in to the online application system ( https://cqu.17gz.org/member/login.do ) and create an account, fill in the application form and upload the required application documents (color scanned copies of the originals are required). After filling in, submit the application and pay the application fee of RMB 400 (non-refundable) . Payment methods include:
①Pay online through the application system. Only applicable to applicants already in China, who can use WeChat, Alipay or bank card;
②Remit through bank ( please indicate the applicant's name and passport number when remittance, and send the remittance voucher to admissions@cqu.edu.cn as soon as possible ). The account information is as follows:
Account Name: Chongqing University
Account number: 310 002 410 900 894 853 6
Account Bank: Industrial and Commercial Bank of China Chongqing Branch
Bank Address: 2nd Floor , No. 45 Linjiang Road , Yuzhong District, Chongqing City, China (Zip Code 400010 )
Bank code: ICBKCNBJCQG
TLX : 62250 ICBIS CN / 62106 ICBQA CN
2. Examination and admission
(1) Qualification review and material review;
(2) Language and academic level review;
(3) Those who pass the review will participate in the interview;
(4) Confirm the admission result and send the admission materials.
Note : Please pay attention to the registered email address in time, or log in to the application system to check the admission progress.
Scholarship category
1. Chinese Government Scholarship
Silk Road Project
University Graduate Program
Country-specific bilateral projects
Special Scholarship for Chinese and Aesthetic Graduates
2. Chongqing Municipal People's Government Mayor Scholarship for Foreign Students
3. Principal Scholarship for International Students of Chongqing University
contact details
International Student Admissions Office of Chongqing University
Address: Room 324 , Main Building, Area A , Chongqing University, No. 174 , Shazheng Street, Shapingba District , Chongqing, China
Post Code: 400044
Phone: + 86-23-65111001
Fax: + 86-23-65111067
Email: admissions@cqu.edu.cn
Website: http://study.cqu.edu.cn/
http://expertresearchservice.com/wp-content/uploads/2021/03/download.jpg
159
318
support service
http://expertresearchservice.com/wp-content/uploads/2020/07/expert-300x125.png
support service
2021-04-08 05:07:09
2021-04-08 05:07:11
2021 Chongqing University International Student Doctoral Candidates Admissions Guide