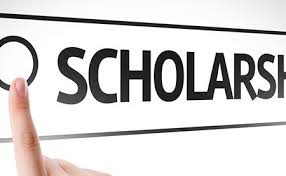 一、Scholarship Application
(一)Application Requirements
1.Applicants should be non-Chinese citizens and be in good health.
2.Applicants should comply with the laws and regulations in China, and comply with the rules and disciplines of schools.
3.Applicant should have obtained the bachelor's degree and be under the age of 35.
4.Applicant should have good grades and get recommendation letters from 2 professors/assistant professors.
5.Applicant should NOT be awarded with other Chinese Government Scholarships of all levels.
(二)Application Procedures and Time
Foreign students can seek advice from the relevant government departments, agencies, and Chinese embassies and consulates. The applicants can log on the relevant website of universities that recruit foreign students and check the scholarship students information. According to the application requirements, the applicants should directly submit the written applications to the certified colleges and universities for academic year. The applied majors should be available for the foreign masters.
(三)Application Materials: (all the material should be in Chinese or English)
The applicants must fill in and submit the following documents truly, correctly and completely:
1、Application form for Jilin Government Scholarship;
2、The notarized photocopy highest diploma and transcripts. If applicants are university students or already employed, they should also provide documents of being university students or on-post employees. Documents in languages other than Chinese or English must be attached with translations in Chinese or English;
3、HSK Certificate;
4、The original and photocopy of Physical Examination Record for Foreigner;
5、A study and research plan of studying in China (no less than 1000 words);
6、Two letters of recommendation from professors or associate professors.
Personal application will NOT be accepted once all the applications are submitted to province education department. Application materials will NOT be returned regardless of the result of application.
二、Scholarship Coverage and Criteria
Jilin Government Scholarship is full scholarship. The students should be postgraduate students. The durations of professional studying and scholarship are two years. The scholarship covers tuition, accommodation fees, comprehensive insurance and monthly living allowance (CNY1700 per month).
http://expertresearchservice.com/wp-content/uploads/2021/03/images-1.jpg
176
286
support service
http://expertresearchservice.com/wp-content/uploads/2020/07/expert-300x125.png
support service
2021-03-13 08:16:55
2021-03-13 08:16:56
Jilin Government Scholarship Application